Hypnotherapy Workshops and CPDs
For existing Practitioners, we run a series of Advanced Hypnotherapy Workshops and CPDs for distance learning
Hypnotherapy Workshops and CPDs
What We Offer
PSI Training offer a variety of Hypnotherapy Workshops and CPDs. We have developed a unique model of therapy and this is reflected in our Continued Professional Development (CPD) Masterclasses. Throughout the UK, we run a variety of one and two-day advanced hypnotherapy workshops and CPDs for distance learning, for those who are unable, or choose not, to attend the workshops in person.

We offer hypnotherapists the opportunity to study at home through our distance learning CPD diploma courses. These distance-learning CPD courses are adapted from our weekend intensive Masterclasses, which have been running since the mid-nineties.
In addition, we continue to offer a variety of advanced one- and two-day workshops which are open to all hypnotherapists and those with a psychotherapy background. These are advertised on our website and run throughout the year at a number of locations, including Newbury, Bath and Salisbury/Southampton. 
We also run bespoke Hypnotherapy Workshops and CPDs for hypnotherapy groups, peer groups and corporate clients, throughout the UK and Europe.
All of our hypnotherapy workshops and CPDs are the culmination of over 40 years experience within hypno-psychotherapy.
Please contact us if you would like further information regarding any of the courses listed below. If there is a particular subject you are interested in, that is not included, please let us know, as we are continually updating and expanding our courses.

Distance Learning CPD Diplomas
Our distance learning diploma courses are sent to you via email and consist of  the study material and questions at the end of sections to test your knowledge. Once you feel confident that you have absorbed the course content, you contact us and an assessment is issued. Upon successful completion of this, you will then be issued with your diploma certificate.
Our distance learning CPDs are recognised by the GHR and the NCH.
Persona Therapy
Over the last decade Persona Therapy, has become a popular option for therapists seeking to expand their therapeutic repertoire. This CPD Masterclass is based on over 25 years of practical experience of this form of therapy. The approach differs from many other 'parts' based therapies in the emphasis that is put on allowing the client to develop their own 'persona list' and the way in which therapy is undertaken. 
This CPD will include:
Precursors to Persona Therapy
Conceptual basis
Origins and historical awareness
Components and categories of personae
The personae spectrum
Difference between personae and Multiple Personality Disorder
The role of 'I'
Episodic and narrative thinking
Cognitive bias
Social role performance and psychodramatic roles
The role of identity
When to use Persona Therapy
Types of personae problem
Persistent dysfunctions
Personae problems
The five stages of Persona Therapy
The 'Casting' technique (used to separate out various personae)
How to apply structures for analyzing persona
How to interpret each persona's significance for the clients problems
How to use the 'Persona Matrix' to identify conflicts, alliances and threats
How to design a 'Cast Party' as a therapeutic tool for carrying therapy forward
Worked examples
Specimen script
Additional Persona Therapy techniques
Sexual Dysfunction
Sex therapy traditionally requires both partners to be present, however, with the use of hypnotherapy, clients can be treated individually. It is a field which many hypnotherapists shy away from, quite simply, because they don't feel that they have the expertise and knowledge to deal with the number of issues that may arise. In addition, sex, by its very nature is a very personal thing and therefore some therapists themselves, don't feel comfortable working with clients within this area. This course aims to give you the confidence, skills and facts you need in order to do so.  
Sexual activity operates on physical, emotional, cognitive, behavioural and social levels. This CPD masterclass will teach the therapist how to identify which components are dysfunctional and how to select and apply appropriate treatment strategies.
The course will include:
Anatomy of sex
Understanding sex (incl sexual sequence and response cycle)
The psycho-biology of gender
Sexual dysfunction (an overview)
Sex: a multi-level view
Commonly encountered problems
Medical issues
Physical issues affecting both sexes
Physical issues affecting men
Physical issues affecting women
Emotional issues (incl. Intimacy, trust and infidelity)
Cognitive issues (incl SAD, expectations, anxieties, confidence, fantasies, myths)
Behavioural issues (incl. inadequate sex skills, sex addiction, kinks & fetishes)
Social issues (incl. partner relationship, cultural issues)
Consultations
Hypnotherapy/NLP remedial interventions
Cognitive therapy
Behavioural therapy (incl. sensate focusing)
Case studies
Working with Children
Many therapists tend to shy away from treating children for the simple reason that they don't feel comfortable or we just don't know what approach to take, as children do not readily respond to the standard adult inductions or regimens. This training offers the specialised techniques required for this work. 
For anyone primarily trained in treating adults, the difference in the responses of a child can be very disconcerting. However, once those differences are understood, the process can be surprisingly easy and very rewarding. Children are usually free of the sort of expectations that can inhibit adults and so are often more receptive to change work. It requires a 'letting-go' of many of the givens in treating adults and the embracing of a much more playful way of working. Once we achieve that level of comfort, working with children can become a joy. 
This course will include:
Child logic and psychology
Piaget's theory of cognitive development
Special factors in treating the under 6s
Special factors in treating children between 6-12
Special factors in treating adolescents
Male/female differences
Gillick competency and Fraser guidelines
Confidentiality
Essential foundation skills
Common problem initiators
Commonly encountered problems (over 25 problems included)
Analysing the micro-dynamics of the problem
Inductions and deepening techniques for children
Hypnotherapeutic treatment interventions
Behavioural interventions
Case studies
Working with Couples
There are surprisingly few therapists who choose to work with couples. Perhaps to some, having two people sat in their consulting room may appear somewhat intimidating, particularly if the relationship between the two of them is antagonistic. However, once you understand the dynamics, it becomes surprisingly easy to adapt your existing therapeutic skill-set, in order to offer this rewarding therapy to those needing it.  
The purpose of this training is to give you a better understanding of the dynamics involved, the problems and issues you may encounter and some interventions you can use, adding a further modality to your repertoire, which in turn, gives you that Unique Selling Point.
Extend your client range by learning how to adapt your therapeutic skills to dealing with relationship problems. Couples are made-up of individuals and once the expectation and communication issues have been resolved, therapy naturally moves on to treatment of the individuals. 
This CPD masterclass will include:
Therapies used
Understanding relationships
Common relationship problems (incl.communication issues, intimacy issues, sexual issues, trust/infidelity and violence/abuse)
The psycho-biology of gender
Structure of consultations
How to handle the initial dual consultations
Assessing readiness to change
How to move the process of therapy on
How to analyse the conflicts and use solution-focused techniques to clarify objectives and misunderstandings
Information gathering (incl. conflicts, relationship models, perceptual style)
Deciding on outcomes
Dual Interventions (incl. Contextual reframing, sequence disruption, semantic challenges)
NLP and hypnotherapeutic interventions
Homework assignment for clients
Case studies
At present we are converting the following courses from our weekend workshops into distance learning diplomas. If there is one you are particularly interested in, please let us know and we will inform you when it is complete. Alternatively, if there is a subject not listed, please get in touch and we will consider producing a course that may be of interest.
Advanced Pain Management
Advanced Trance Techniques & Deep Trance Phenomena 
Anger Management 
Advanced Hypnotic Language Skills 
Changing Minds: An Introduction to Cognitive Hypnotherapy 
Chemical Dependency (including Alcohol, Cigarettes and Drugs)
Childbirth (The Natural Way) 
Cults and Cult Abuse
Dealing with Difficult Clients
Dreams and Symbolic Logic
Eating Disorders 
Family Dynamics (and what can go wrong)
Irritable Bowel Syndrome (IBS)
Forensic Hypnosis
Past Life Regression
Working With Anxiety, Phobias and PTSD
Sensory Acuity Training: Mind-reading for Therapists 
Sexual Abuse (A Therapeutic Toolkit) 
Solution-Focused Hypnotherapy 
Insomnia and Stress Management Techniques
Why Men Don't Cry: The Psychobiology of Gender Difference
Advanced Hypnotherapy Workshops and CPDs
We are currently updating some of our workshops and distance learning CPDs. If you are interested in any subject in particular or want to know more about some of those listed below, please do get in touch as we'd be more than happy to talk through what we have to offer.
Dreams and Symbolic Language
Saturday 23 November 2019
Freud described dreams as the 'Royal Road to the Unconscious'. This CPD Masterclass will demonstrate how to go beyond the interpretation of dreams and actualise them as a hypnotherapeutic tool. Within the course, the world of unconscious logic that underlies dreaming is explored and you will learn how to convert the most entrenched problems into a resolvable form via Symbolic Modelling, a technique pioneered by David Groves. 
The course will cover:
The History of Dream Research
The Physical/Chemical basis of Dreaming
Theories on the Purpose/Meaning of Dreaming
Non-Freudian Dream Analysis
Using Dreams In Therapy
Symbolic Logic
Clean Language Skills
Metaphor Processing
Case studies of dreamworking
Working with Children & Teens
Date TBA
Newbury, Berkshire
£275 (Discounted Price £250 if booked in advance)
Extend your range and become adept at working with children by learning the specialised techniques presented in this two-day CPD workshop.
Many of us as therapists tend to shy away from treating children for the simple reason that we don't feel comfortable or we just don't know what approach to take, as children do not readily respond to the standard adult inductions or regimens. This training offers the specialised techniques required for this work.
This weekend Masterclass will allow you to adapt your existing skill-base and extend it to cover the treatment of children. It will draw on the work of many experts in the field including Milton Erickson; Jean Piaget; Michael Yapko and Donald O'Grady as well as the accumulated expertise of Mike Garrett, who will be leading the Masterclass.
The first day will concentrate on the difficulties involved in working with children and the general adaptations needed to do successful therapy. It will include: Child Logic and Psychology; Communication; Rapport Building; Hypnotic Responsiveness; Special Factors in Treating the Under-Sixes; Specialised Inductions and Deepening; and Parental Issues.
The second day will focus in more detail on specific child problems including: Thumb-sucking; Bed-wetting; Insomnia; School Phobia; Bullying; Dental Phobia; Eating Disorders; Learning Disorders and Child Sexual Abuse.
Working with children can be very rewarding for the therapist as well as enhancing the portfolio offered. This Masterclass will help you to achieve this by becoming comfortable and confident when working with children.
Sexual Dysfunction
Date TBA
Newbury, Berkshire
£275 (Discounted Price £250 if booked in advance)
Sexual activity operates on physical, emotional, cognitive, behavioural and social levels. This two-day CPD workshop will teach the therapist how to identify which components are dysfunctional and how to select and apply appropriate treatment strategies.
The course will include:
 Gender Identity
The Sexual Sequence
Physical Problems
Cognitive and Emotional Issues
Expectations
Cultural Beliefs and Myths
Improving Communication and Sexual Skills
Associated/Dissociated Status
Defusing Traumas
Removing Inhibitions
Dealing With Parental Injunctions
Sensate Focusing
Ethical Consideration
Few hypnotherapists are sufficiently equipped with the tools, knowledge and skills to support those seeking help with sexual issues. Sex is one of the most pleasurable experiences life has to offer and yet for some, there may be psychological barriers, reducing or eliminating enjoyment.
This intensive two-day workshop will give you the confidence to successfully work with clients in this rewarding area, enabling you to expand the range of therapy you offer.
Obsessive-Compulsive Disorder
Date TBA
Newbury, Berkshire
£160 (Discounted Price £145 if booked in advance)
This one-day CPD workshop will teach you all you need to know to confidently work with clients with OCD, offering a treatment plan consisting of Hypnotherapy combined with CBT.  
OCD is usually only completely curable in a few individuals; however, most people achieve meaningful and long-term symptom relief with comprehensive treatment. OCD usually involves having both obsessions and compulsions, though a person may sometimes exhibit only one or the other. In order to help prospective clients, therapists should have a thorough understanding of what OCD is, the symptoms and features, how it originates or what might cause it and an understanding of other psychiatric disorders that frequently occur alongside OCD.
This Masterclass will cover all this in addition to working with children with OCD and of course the treatment that we can offer, combining Hypnotherapy with Cognitive Behavioural Therapy.
Contact Us
Woodland View, Redlynch,  Wiltshire, SP5 2PS
Email
admin@psi-training.co.uk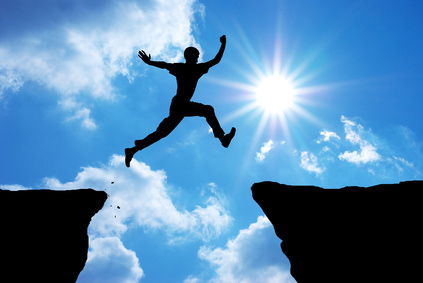 Examples of Other Courses On Offer:
Hypnotherapy Workshops and CPDs:
Advanced Pain Management 
Advanced Trance Techniques & Deep Trance Phenomena 
Anger Management 
Advanced Hypnotic Language Skills 
Changing Minds: An Introduction to Cognitive Hypnotherapy 
Chemical Dependency (including Alcohol, Cigarettes and Drugs) 
Childbirth (The Natural Way) 
Cults and Cult Abuse 
Dreams and Symbolic Logic 
Eating Disorders 
Family Dynamics (and what can go wrong) 
Marital/Sexual Therapy 
Past Life Regression 
Post Traumatic Stress Disorder & Phobias 
Sensory Acuity Training: Mind-reading for Therapists 
Sexual Abuse (A Therapeutic Toolkit) 
Solution-Focused Hypnotherapy 
Stress Management Techniques
Why Men Don't Cry: The Psychobiology of Gender Difference